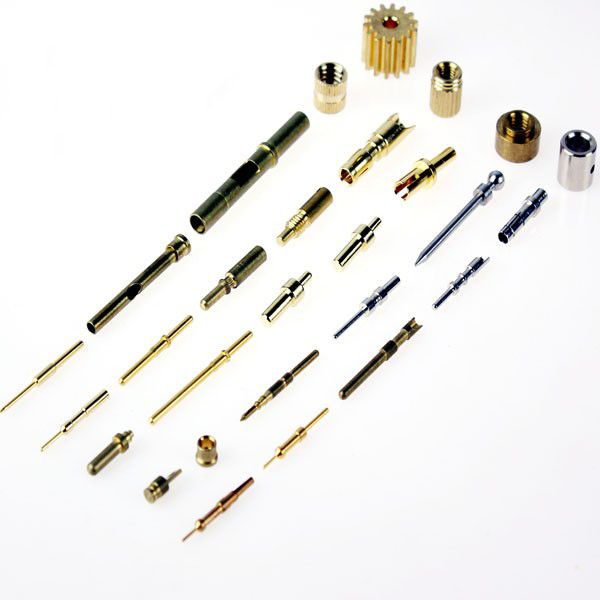 CFE High precision lathe parts
Material: brass / aluminum /steel / iron / zinc / alloy.
Any other material and dimension depends on customers' demand.
Application Area: machinery / furniture / toy / woodboard / wall/Shafts/Valve Components/Automatic Door Components/
Cable/ Electronic Connector/Fire Suppression System Components/Fittings/ Fasteners/Gears/ Hardware/Roller Bearings.
Manufacturing process:CNC milling and turning,drilling,punching.
Equipment: automatic lathe machines/cnc machine tool/milling machine/drilling machine/grinding miller/dryer.
        QC system:100% inspection before shipment
Tolerance:+/-0.1mm~0.005mm
Max diameter:7-10mm
Max length:200mm
Monthly Capacity:1000,000,000pcs
We are professional in manufacturing all kinds of CNC lathe parts, flat shafts, stainless steel lathe parts, flange type lathe parts, 
aluminum handles, aluminum lathe parts, eccentric shaft, special-shaped lathe parts.
CFE is committed to achieving quality that meets customer requirements. To do that, we keep abreast of updating technology and
 requirements of the world-class companies.Our factory has been accredited the ISO9001:2008 and ISO14000 certificate.
CFE can implement custom shapes,small structure.etc for your design. Minimum quantity is acceptable.

Tel::

+86(769) 81668560-866

Mob::

+(86)13798762170

Fax::

+ (86) 769-8288-2401

Email::

cfe.ca@cfeconn.com

Factory::

NO.5 East Street,Zhen Yuan Road.Wusha.Changan, DongGuan CityGuangdong Province, China