Pogo pin connectors- A single pin consists of a plunger, spring and barrel by riveting and pressing with precision equipment.
Pogo pin connectors with multiple pins consist of a pogo pin connector- single pin and a plastic holder.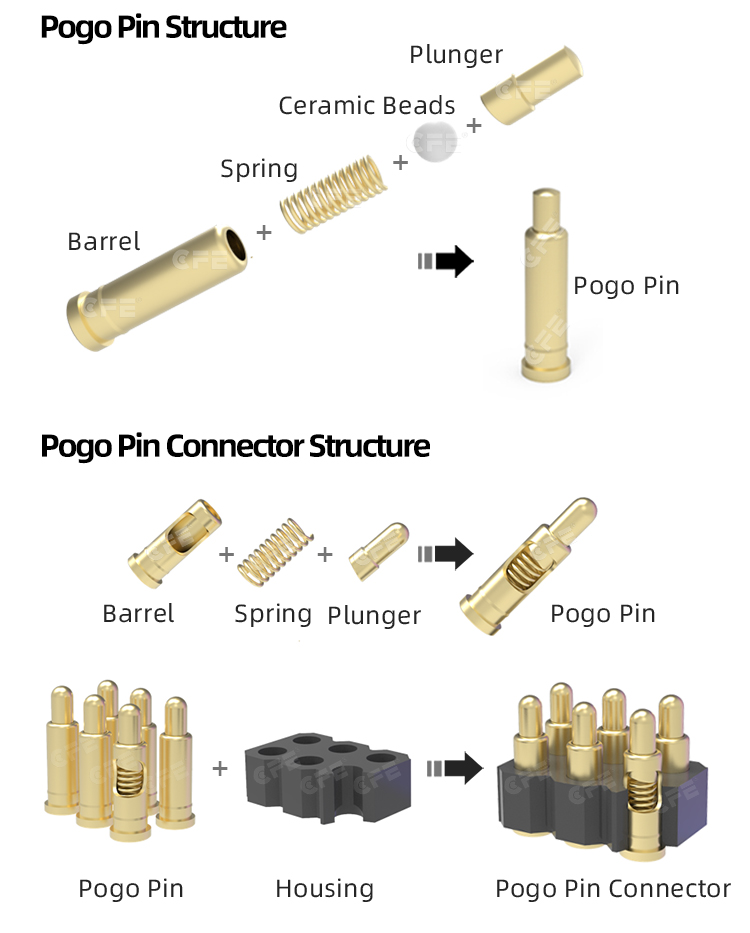 CFE pogo pin connector usd for automotive recorder, smart appliances, electronic appliance, handheld devices, tws and tablet.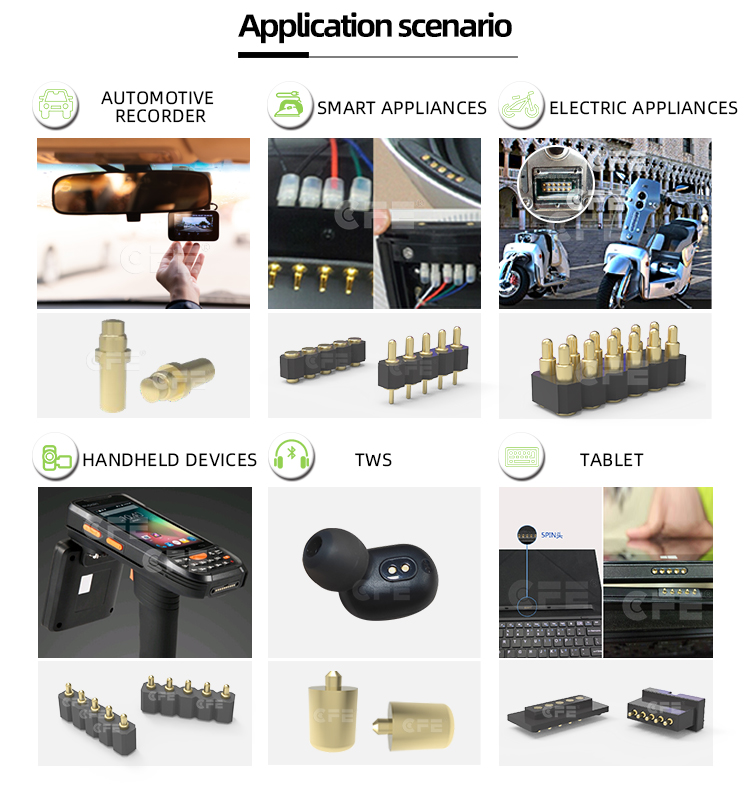 With the continuous development of connectivity solutions, in order to improve the user experience, a new connection scheme, which is a magnetic connector, is gradually applied to all professions and trades and high-end product market after a series of products such as a plug-in, self-locking connection and pogo pin.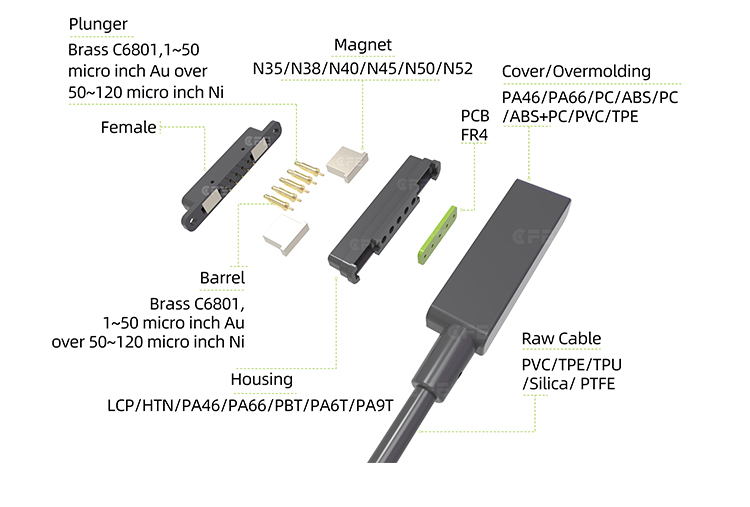 CFE magnetic cable connector usd for wireless ecg, led lighting, robot, smart watch, electric toothbrush, smart appliance etc.

Tel::

+86(769) 81668560-866

Mob::

+(86)13798762170

Fax::

+ (86) 769-8288-2401

Email::

cfe.ca@cfeconn.com

Factory::

NO.5 East Street,Zhen Yuan Road.Wusha.Changan, DongGuan CityGuangdong Province, China