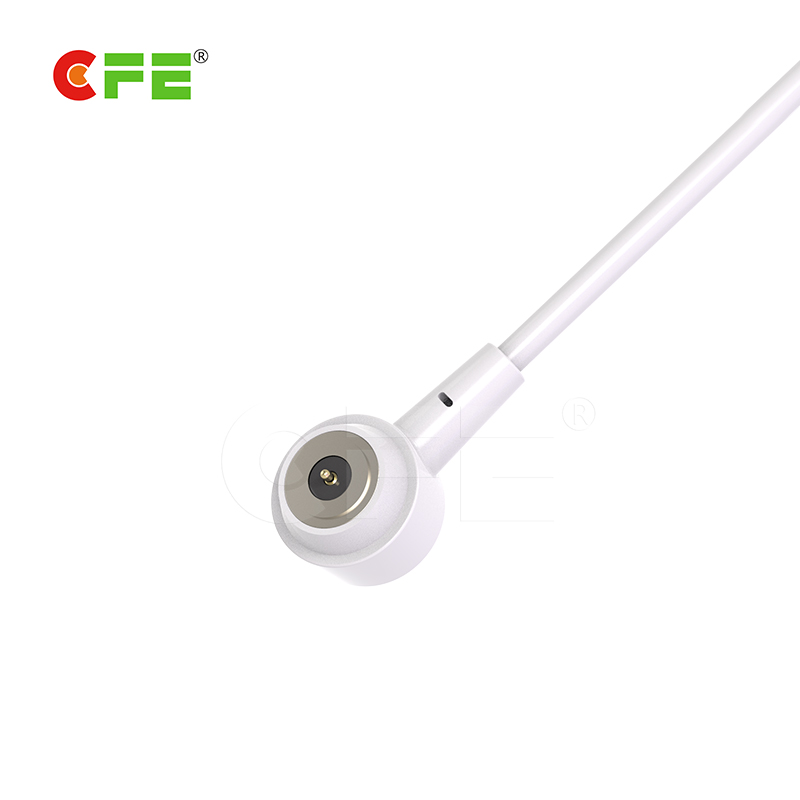 magnetic 2-pole charging cable connector
Production Strength-DC magnetic power connector:
1) 6 years magnetic connector development experience, the successful development experience of nearly 200
products
applications in many fields; products related to medical, automotive, electronics equipment, consumer electronics, 
intelligent wearable devices, etc.
2)R & D team of independent design and development capability, advocate as long as you have an idea and 
the pass to us, free development; development time 5-7 working days.
3)CFE have over 14 years experience for Pogo pin connector, high current connection, high life expectancy, 
low impedance, corrosion resistance and other reliability;
                                             Products Details (CMA-0068)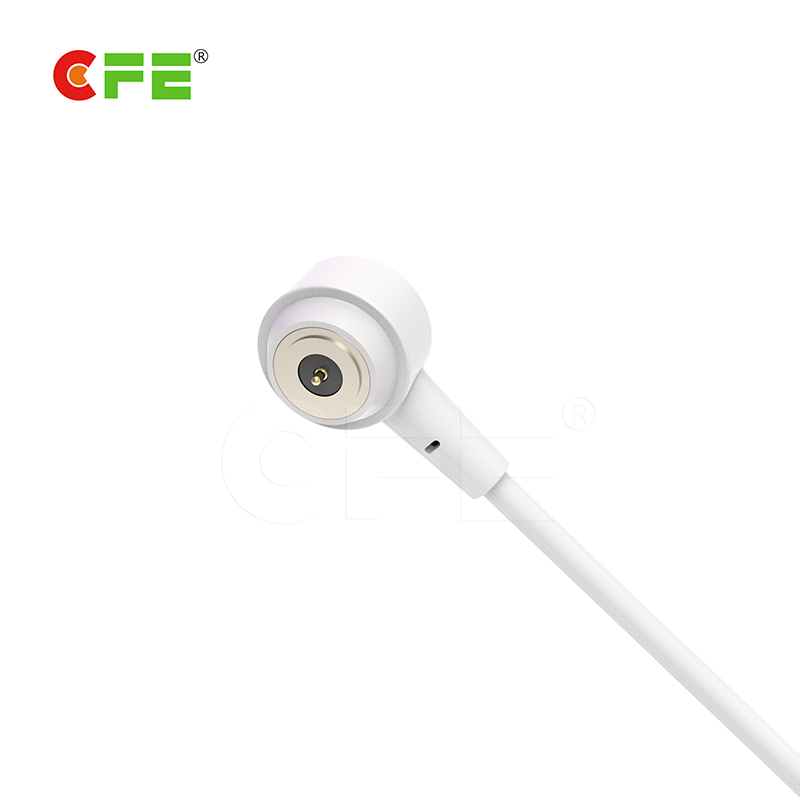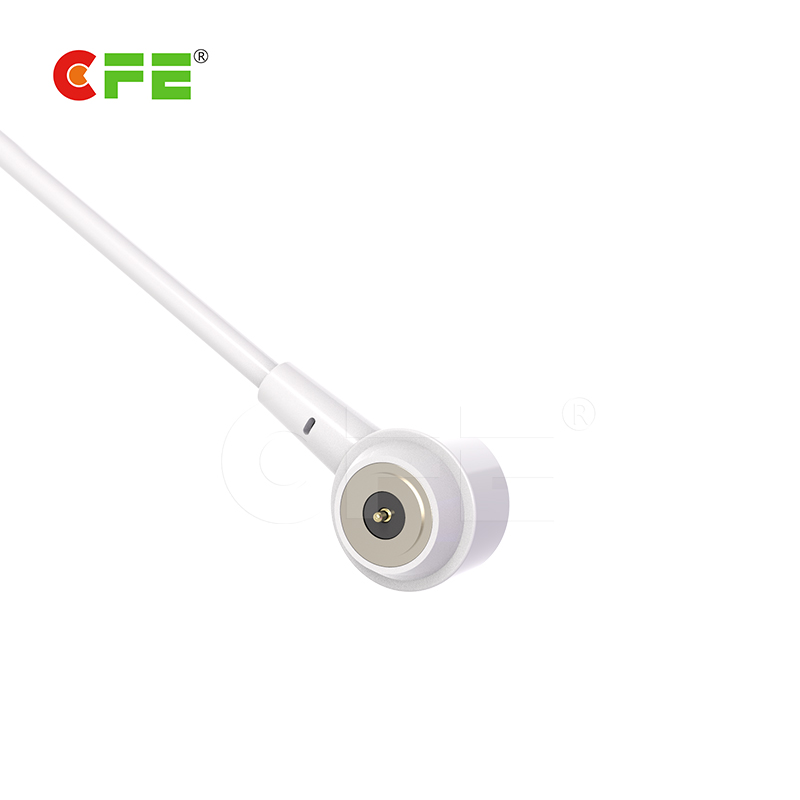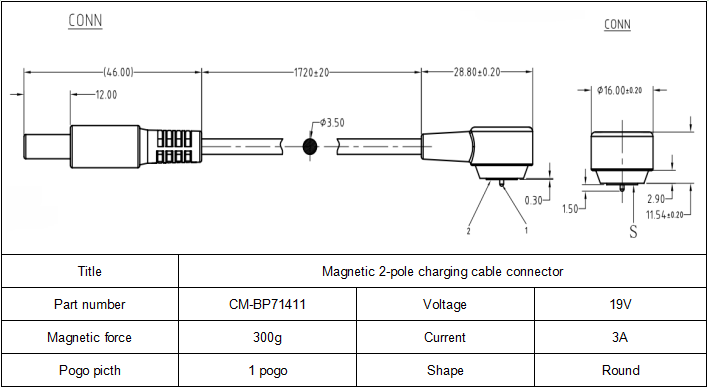 Products Name: 
          1)High quality magnetic connnector
          2)Magnet Male & Female Pogo Pin Cable Connector
          3)Custom Magnetic Charging Connector
Magnetic connector applications:
1) Smart-band & Bluetooth headset for charging 
2) Smart-watch for charging
3)Tablet computer Project
4)LED light & Coffee machine
5) Pet tracking machine
6) Small electronic household appliance
7) Children's smart wristbands
8) Intelligent household products
9) Consumer electronics charging project
10) Intelligent wearable project
11) DC round head charging project.etc
Magnetic connector advantages:
1)Humanized design automatic adsorption connected experience; Easy operation;
2)Uses a magnetic interface to remove the device easier. 
3)Operate in a long life cycle. It supports 100,000-200,000 reattachment life times;
4)You can achieve excellent waterproof design, the host female can achieve 
dust-proof and waterproof (IPX8)
5)Save space, the female with PCB adapter can reach Pogo style and SMT DIP bonding jumper connection;
6)Support a high current (5A-10A), faster recharge, with less operating time;
7)Excellent corrosion rating (48H-120H) meet the harsh environments;
8)Shape customized to meet with product shape matching, improve product selling point;
9)Magnet positioning, use of magnets and structure to dual circuit protection reach distinguish 
the direction( It is user-oriented and user- friendly)
10)Excellent scalability interface,Can be achieved(Power Signal Video Audio Jack Etc);
11)Development time is short, low-cost mold for customization;
12)Provide a reliable high RF signal transmission. Our connector is USB 2.0

Tel::

+86(769) 81668560-866

Mob::

+(86)13798762170

Fax::

+ (86) 769-8288-2401

Email::

cfe.ca@cfeconn.com

Factory::

NO.5 East Street,Zhen Yuan Road.Wusha.Changan, DongGuan CityGuangdong Province, China