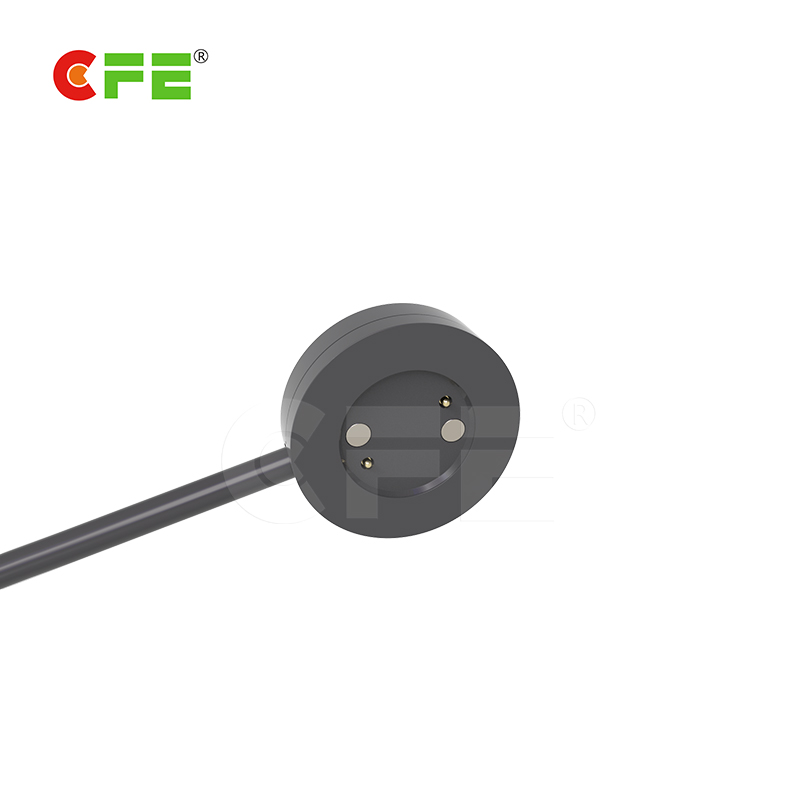 2pin magnetic charger for humidifier
 Production Strength-2Pin Magnetic Cable Charging Connector:
           1) 6 years magnetic connector development experience, the successful development experience of nearly 200 
           products applications in many fields; products related to medical, automotive, electronics equipment, 
          consumer electronics, intelligent wearable devices, etc.
          2)R & D team of independent design and development capability, advocate as long as you have an idea and the 
          pass to us, free development; development time 5-7 working days.
          3)We have over 14 years experience for Pogo pin connector, high current connection, high life expectancy, 
          low impedance, corrosion resistance and other reliability;
                                                             Products Details(CM-BP73911)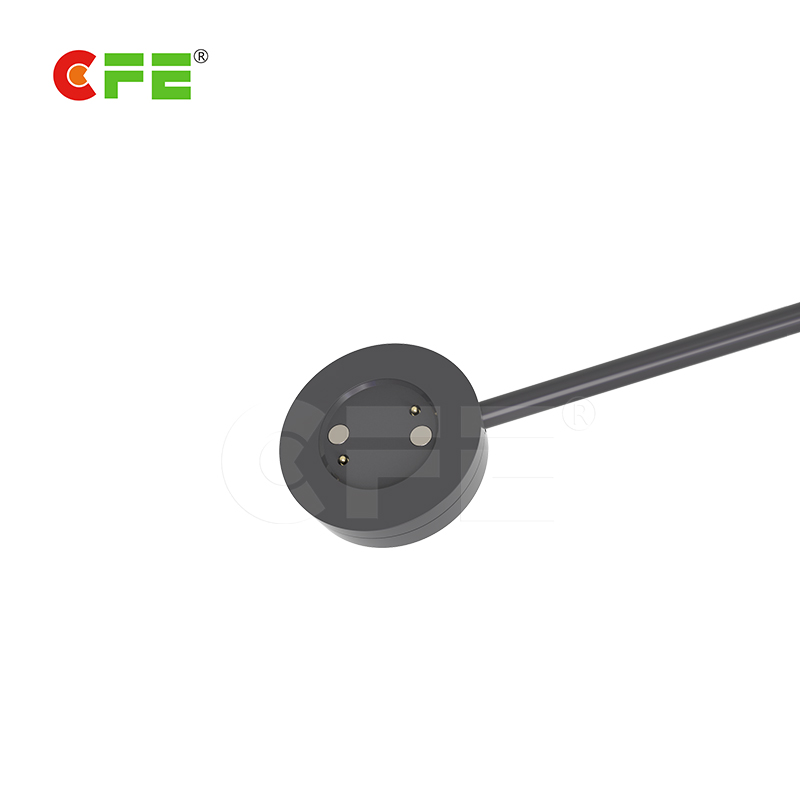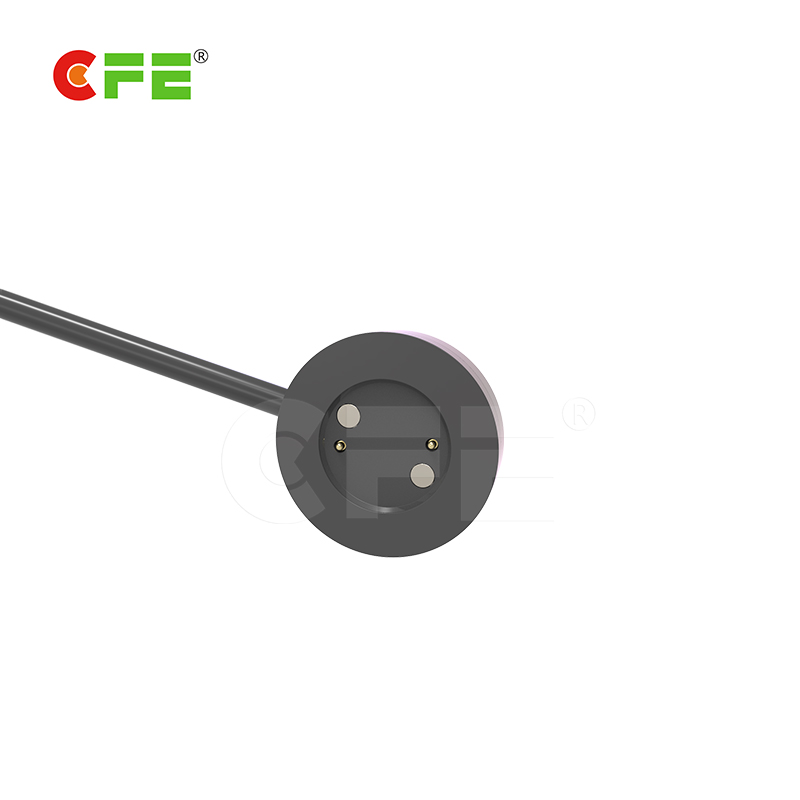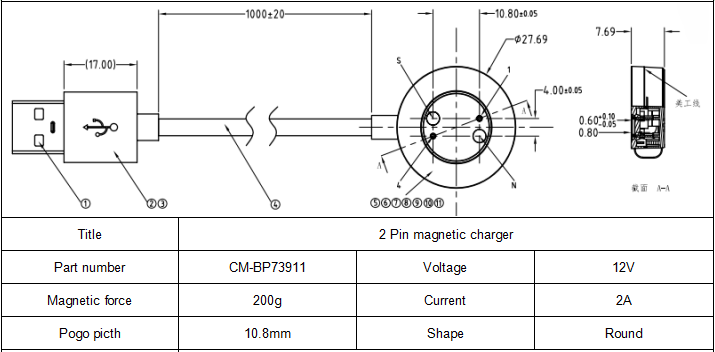 Products Name:
1)Magnetic charging cable
2)Magnetic pogo pin usb connector
3)2 pin magnetic power wire connector
Magnetic Cable Connector Application:   
1) Smart-band & Bluetooth headset &  Smart-watch for charging 
2)Tablet computer & DC round head charging Project
3)LED light & Coffee machine & Pet tracking machine
4) Small electronic household appliance &Intelligent household products
5) Consumer electronics charging & Intelligent wearable project
6) Children's smart wristbands.etc
Magnetic cable connector advantages:
1)Humanized design automatic adsorption connected experience; Easy operation;
2)Uses a magnetic interface to remove the device easier. 
3)Operate in a long life cycle. It supports 100,000-200,000 reattachment life times;
4)You can achieve excellent waterproof design, the host female can achieve
 dust-proof and waterproof (IPX8)
5)Save space, the female with PCB adapter can reach Pogo style and SMT DIP bonding jumper connection;
6)Support a high current (5A-10A), faster recharge, with less operating time;
7)Excellent corrosion rating (48H-120H) meet the harsh environments;
8)Shape customized to meet with product shape matching, improve product selling point;
9)Magnet positioning, use of magnets and structure to dual circuit protection reach distinguish
the direction( It is user-oriented and user- friendly)
10)Excellent scalability interface,Can be achieved(Power Signal Video Audio Jack Etc);
11)Development time is short, low-cost mold for customization;
12)Provide a reliable high RF signal transmission. Our connector is USB 2.0 

Tel::

+86(769) 81668560-866

Mob::

+(86)13798762170

Fax::

+ (86) 769-8288-2401

Email::

cfe.ca@cfeconn.com

Factory::

NO.5 East Street,Zhen Yuan Road.Wusha.Changan, DongGuan CityGuangdong Province, China